100% Recycled Boxcards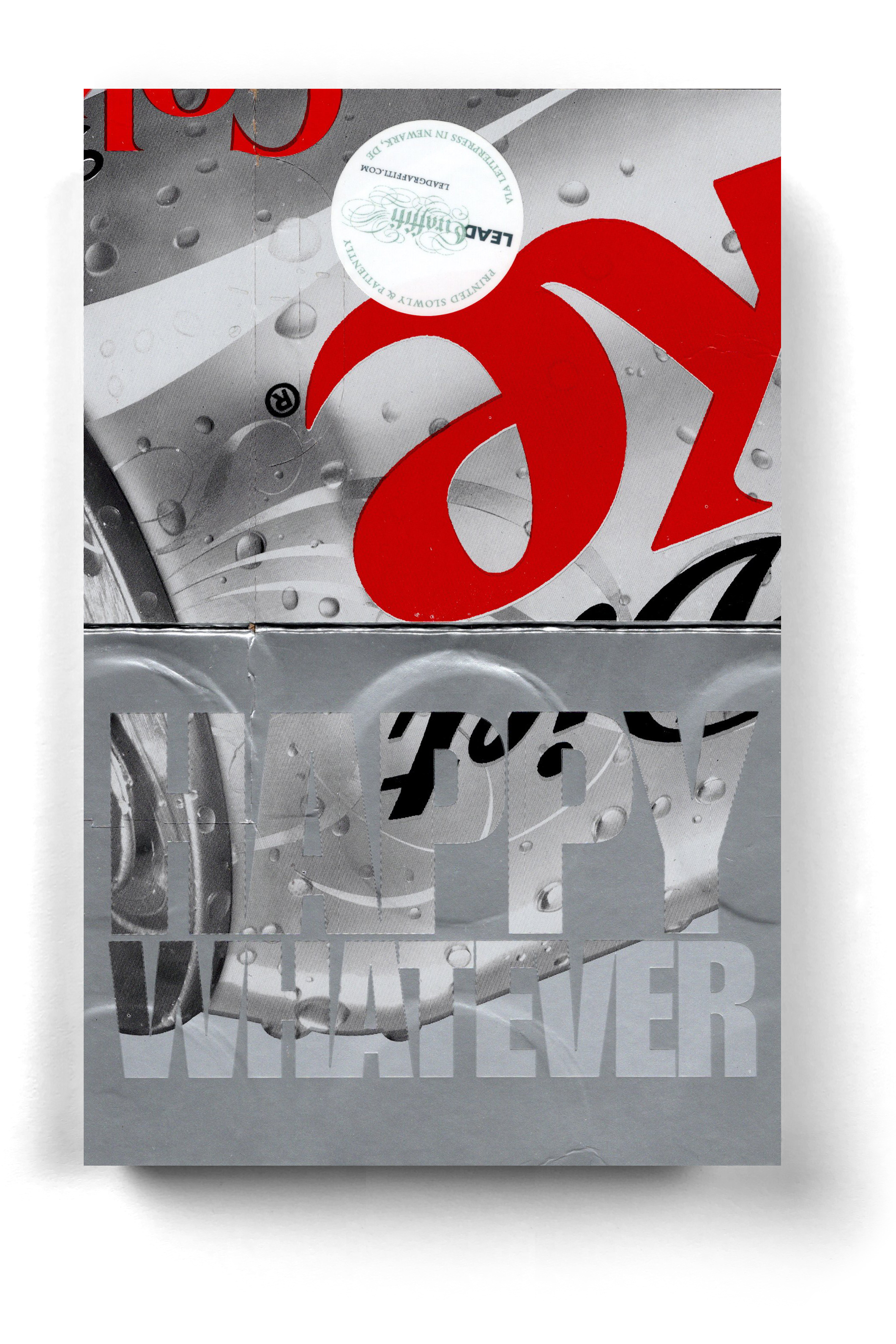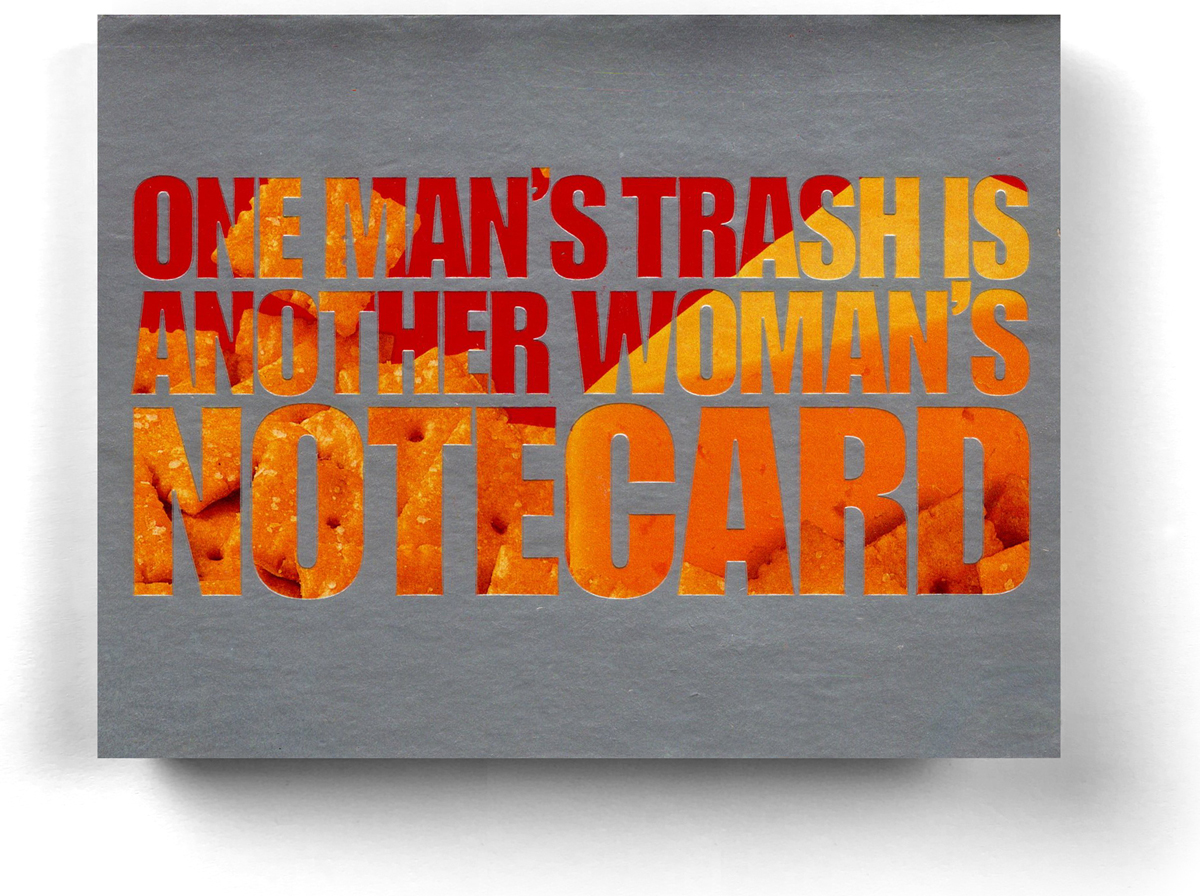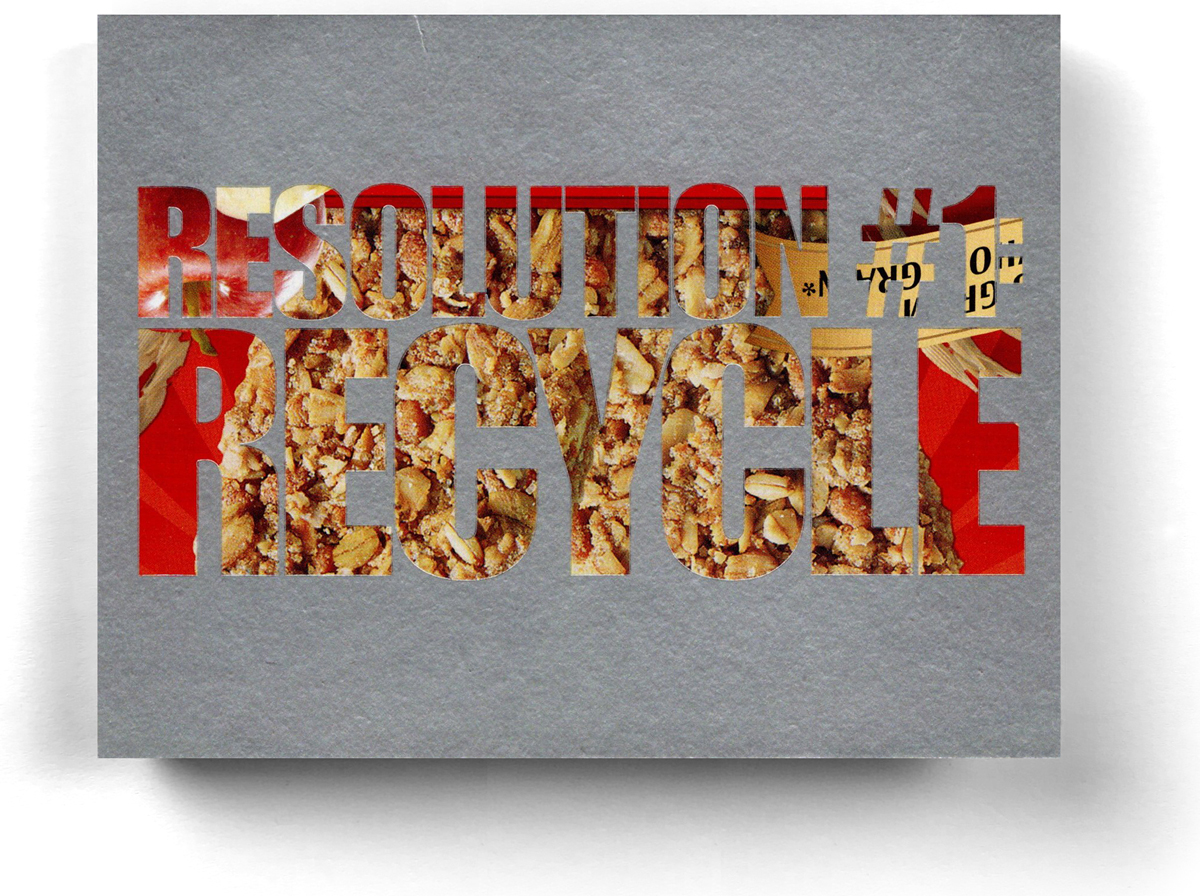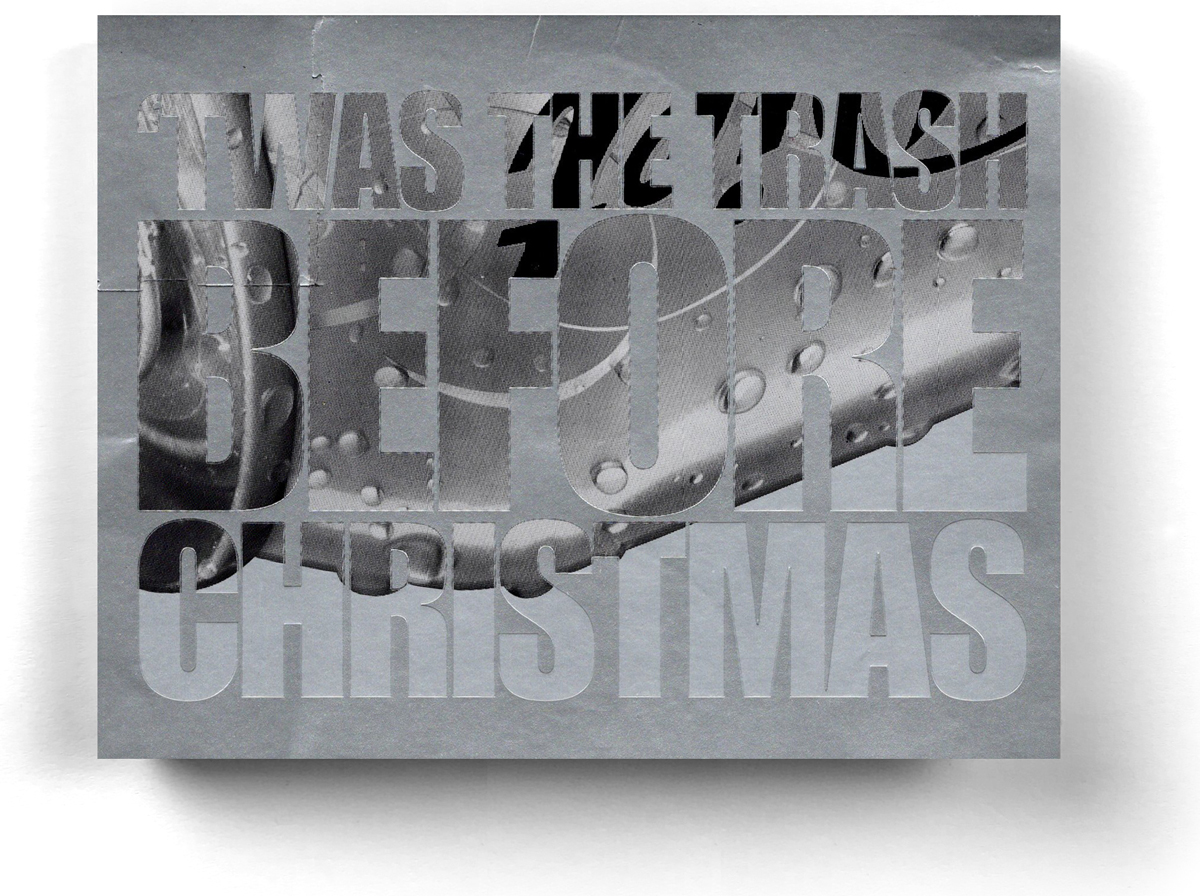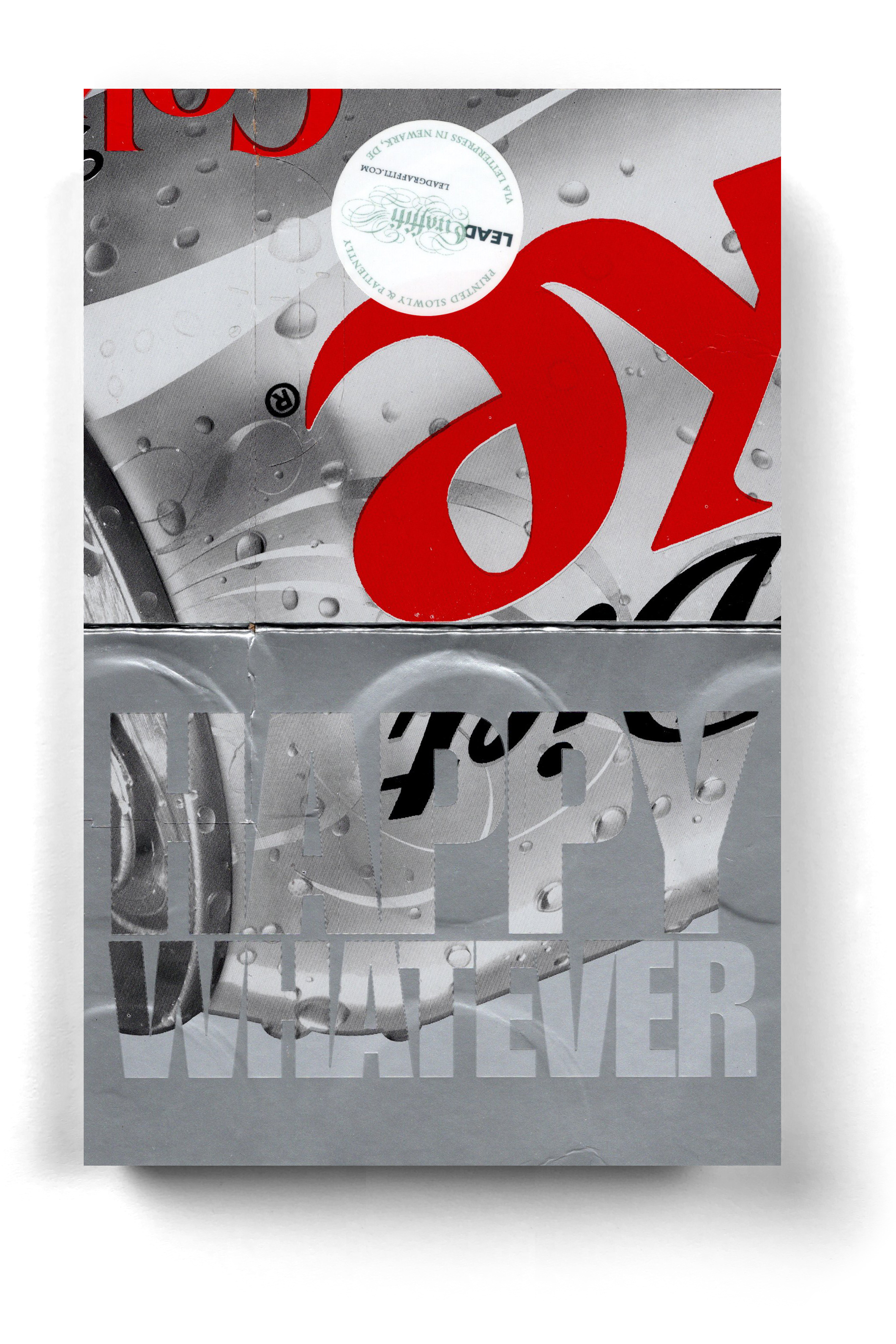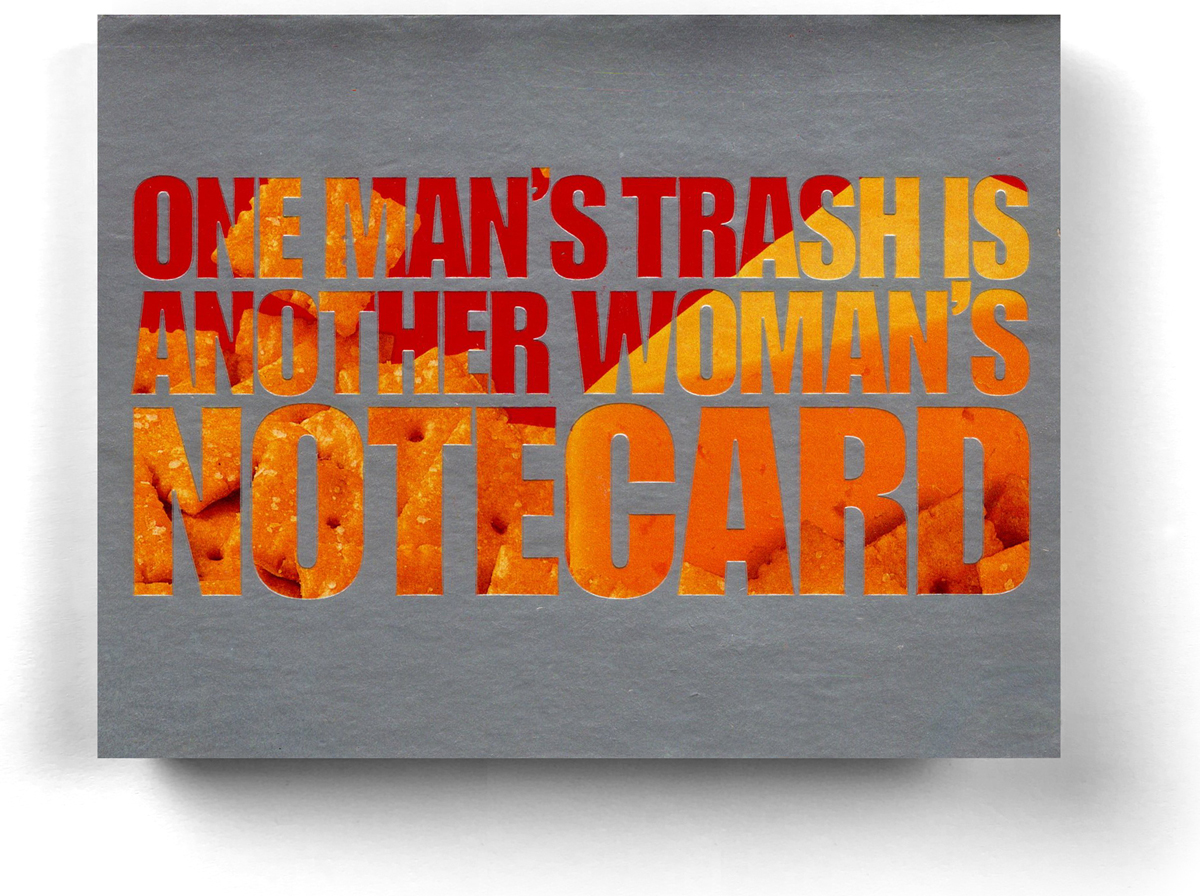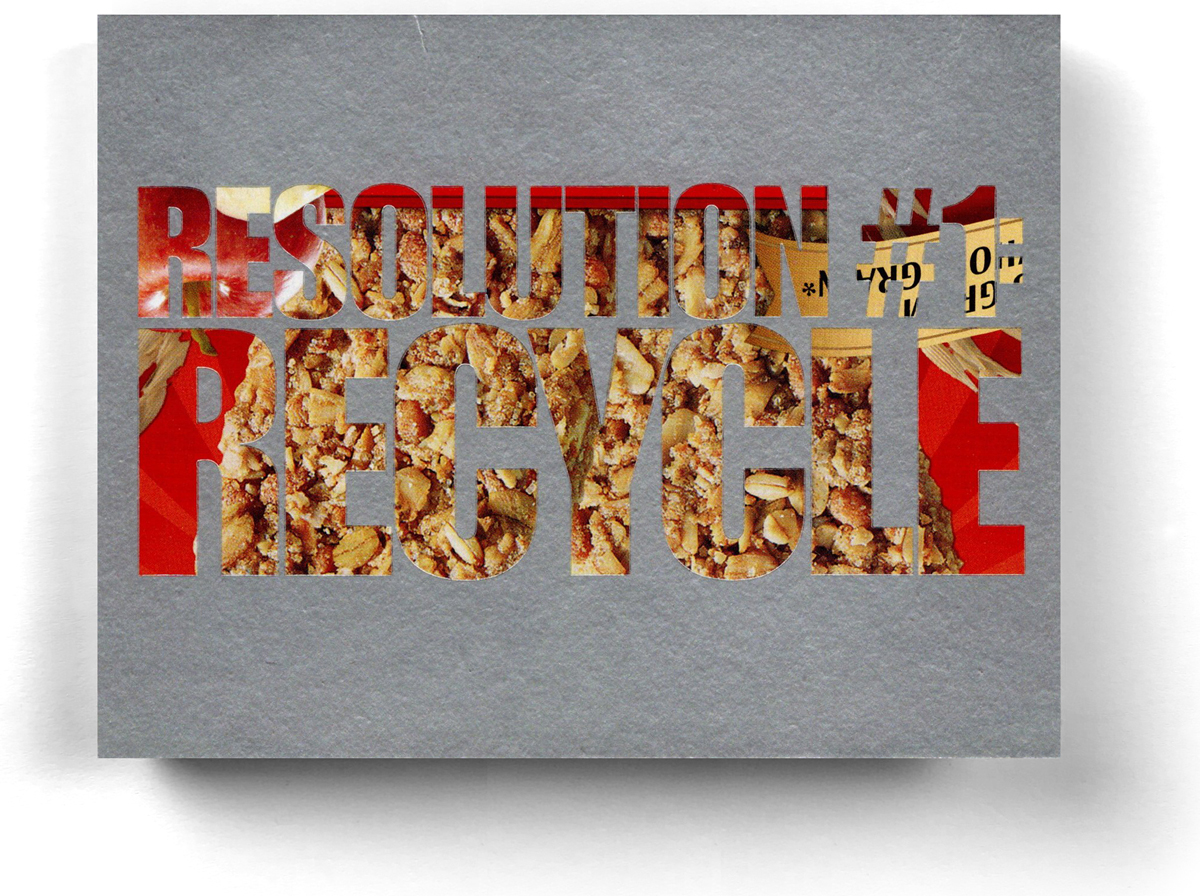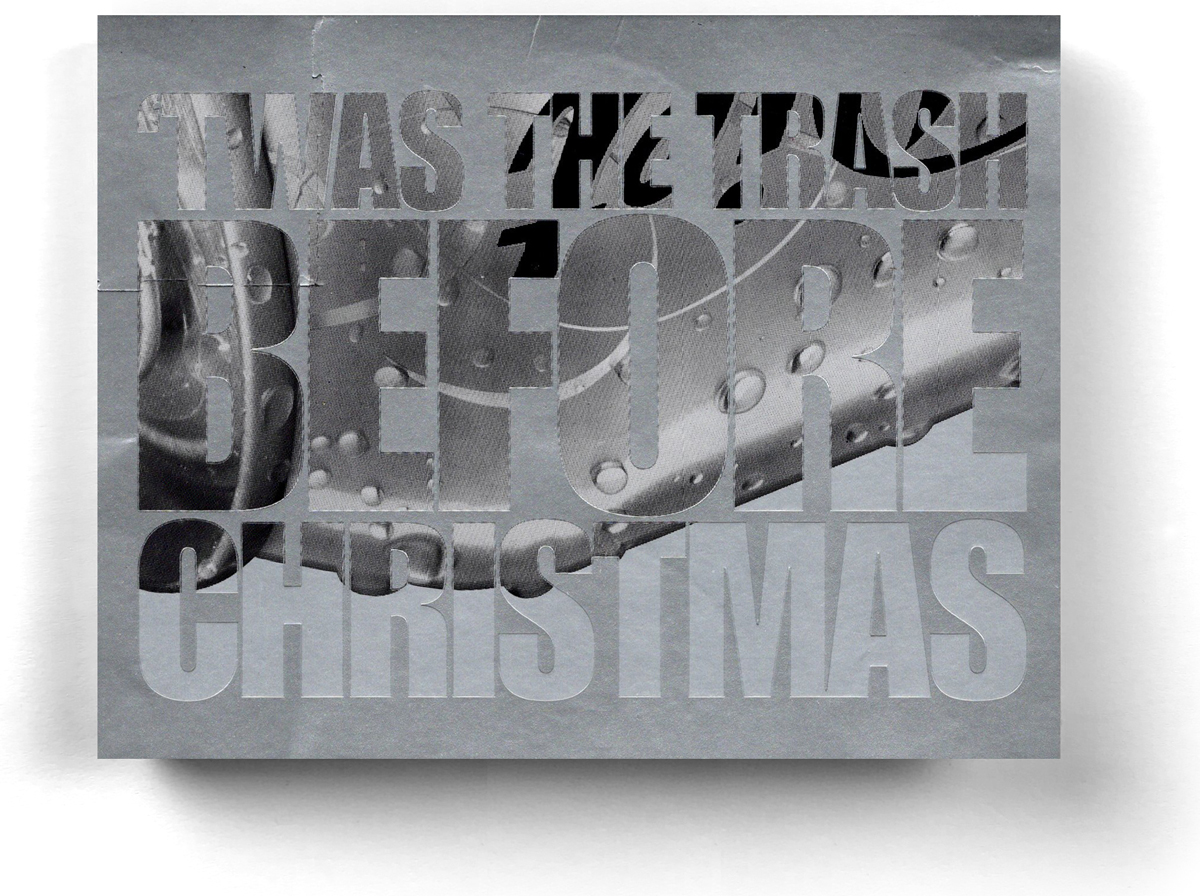 100% Recycled Boxcards
NOTE : If you buy our Boxcards, we will look through our inventory and pick cards WE most like. The cards shown in the photos are just to give you an idea of how they look. After you've clicked "Add to cart" there is a place you can request us to TRY to locate the card with something specific. No promises. No guarantees. But we'll try.
The text for the 8 cards to the left includes:
Garbage in, Garbage Out.
One person's trash is another person's holiday card
Be my trashy Valentine (chocolate cake box)
'Twas the trash before Christmas
Resolution #1: Recycle
One Man's trash is another woman's notecard
Recycle logo
Happy whatever
Of course, we want to present Lead Graffiti as a letterpress studio that considers the planet. That is if you remove the solvent, lead alloy-based type, ink, and paper offcuts; we tried as best we could to be thoughtful of the planet and its inhabitants. One of the ways most printers promote this is by using recycled papers.
"So, what could we do to promote recycled paper."
"I know. We can cut out the middleman."
We were buying some of our food at Costco's and if you know that company they sell in bulk. The product that initiated the idea was a Cheerio's cereal box. They are just kind of beautiful boxes. It is a shame to throw it in recycling, only to come back as some ugly packaged goods box.
"Hmmm."
We've sold more than 3,000 of these to shops all across the country. We've probably done 50 different sayings. At the request of clients, we've made them for specific neighborhoods, like The Mission in San Francisco; "I love Haight" for another San Francisco bookstore to promote their street address.
We have friends that regularly stop by and drop off a stack of their cereal boxes and the like. We used to get a FedEx package every couple of months from Iowa full of packaged goods boxes. No idea who was sending them. Like I said, "This is a Lead Graffiti kind of project."
It's nice not paying for paper, but the effort that goes into getting a box ready to put into an envelope takes about 5 significant steps, and some of those have maybe 4 substeps to them. We often utilize a fold that comes with the box as the score for the card.
Know anyone at Coca-Cola. We would love to do some of them that they could sell online. We love using 12 packs of soft drinks as you can see the impression of the cans. We love ones that have a store sticker or maybe some tape that held a stack together.
We've also done Valentine-related cards that only use packaging associated with anything chocolate.
Order 50 cards using your own words, and you can supply your own boxes or not, for $250. 100 for $425. Free shipping. Generally speaking, we design the text so there may be requirements imposed. We can resolve those issues before you order. Email us an idea of your words.